Tile Flooring Installation and Repairs in Corpus Christi, Texas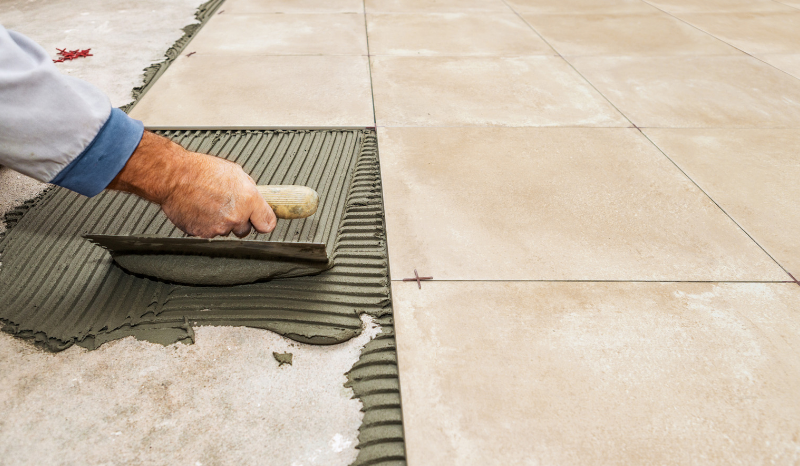 Installation 
At Rick's Tile Installation & Repair we can install anything including backsplashes, floors, showers, tub walls, patios, sidewalks or porches and we use a range of different tile material such as ceramic, porcelain, or clay. We always prep the area, clean it and make sure it is dust-free, then spread the thinset onto the floor and install the new tile.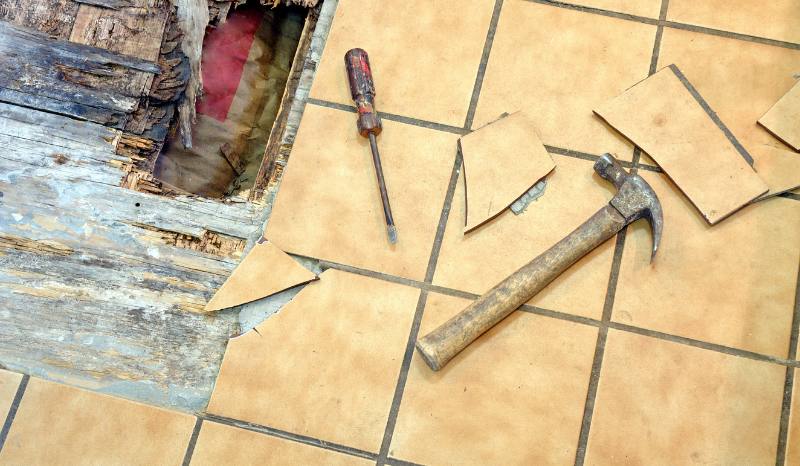 Repair 
Repairing a tile that is broken or loose involves cutting out the old tile, prepping the area, scraping it and repairing the walls if necessary. We will then either repair and reinstall the existing tile if that is possible, or install an entirely new tile surface. Then we would set it and regrout it.
Grout 
Grout is a cement-based powder that is mixed with water and used as a sealer for the lines between tiles. Dirty grout can be acid washed to restore it to its original color and that is something we do at Rick's Tile Installation & Repair. Epoxy grout is used in commercial premises, mostly restaurant kitchens which are pressure washed every night, because it is more durable.
About Rick's Tile Installation & Repair
Rick's Tile Installation & Repair has been in business in Corpus Christi, Texas since 2000 and has been in the industry since 1985 and the company has built up an excellent reputation during that time. We are a family owned and operated company and proud of our community roots. We travel to carry out
tile installation
work within a wide radius, including the cities of
Rockport
,
Alice
, and
Kingsville
Port Aransas, Portland, and Aransas Pass. All customers receive a free estimate on every job as well as a 10-year warranty.
What sets us apart from our competitors is the quality of the work we provide and the very fast turnover time. It takes our technicians between two and three days to install a new tile surface, depending on the square footage. We are a fully licensed, bonded and insured company and possess a certificate of liability. Among the tasks we carry out are tile floors, shower panel repair, and backsplash installation, so call us today at
(361) 563-5071 
for a free quote.
Tub-to-Shower Conversions 
Tile and Grout 
We are one of the most dependable and professional
tile and grout contractors
in the area and we pride ourselves on the quality of our work. We provide several types of tile including porcelain, ceramic, clay, glass, natural stone, marble, and granite. If clients tell us what style and size of tile they want then we can provide samples for them. We keep some tile in stock but if what you want is not here, we have a distributor in Dallas, Texas, and the order can be delivered within two or three days.
We work with two different types of group, cement grout which is used most commonly and comes in a variety of colors, and epoxy grout, which is more durable and sued in commercial premises, including restaurant kitchens. Cement grout has to be sealed and we use a liquid sealant which penetrates all the way through and allows the grout to last longer.